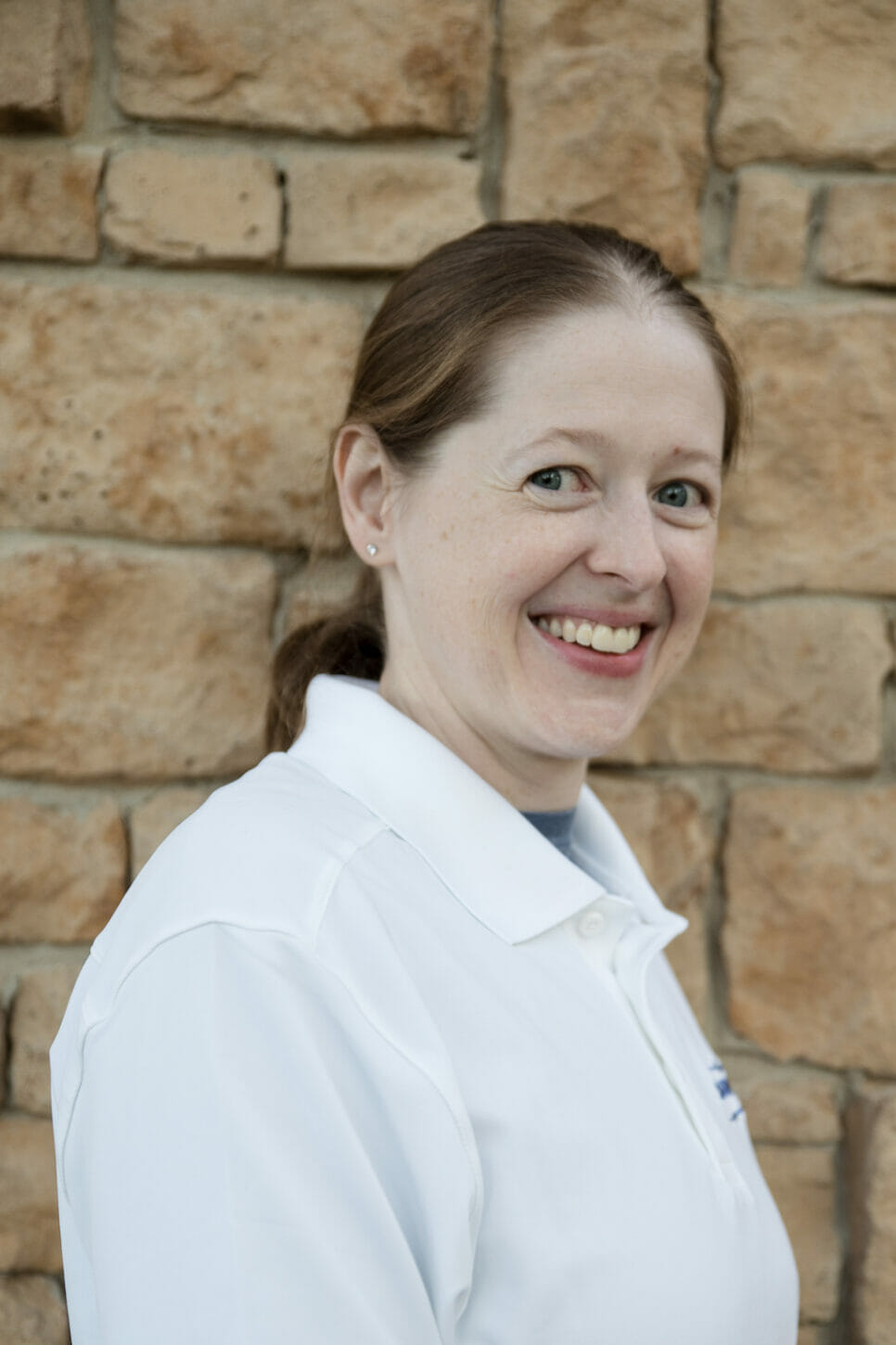 Heather Decker, B.A.
CTO & Founder
---
Education:

University of Kansas – B.A. (Chemistry) 2005
Ms. Decker graduated from the University of Kansas (KU) in 2005 with a B.A. in chemistry. Afterward, she worked at an industrial company that focused on developing proprietary machine lubricants for D.O.D. applications. Wanting more, she took a position in the Microscopy and Analytical Imaging (MAI) Core Laboratory at KU. There she became an expert in optical and electron microscopy techniques for characterizing synthetic and biological samples. She became skilled in processing samples and customizing equipment. In 2011, she met A.J. Mellott, and they began a wonderful collaboration on characterizing adult stem cells using a variety of imaging modalities. In 2013, she was promoted to Interim Director, and in 2015, she was further promoted to Laboratory Program Director. Ms. Decker managed the core lab and day-to-day operations. Dr. Mellott and Ms. Decker continued a fruitful collaboration, developing novel ways to characterize cells in their native environments. She has a great interest in image-based analysis, and the challenges presented in creating an objective analysis based on subjective data. In 2018, Ms. Decker left the MAI to pursue an opportunity with Dr. Mellott to start a new biotech company, Ronawk, to expand and study patient primary cells for developing regenerative therapies. Ms. Decker serves as the Chief Technology Officer and Co-Founder of Ronawk. 
---
In her spare time, she enjoys spending time with her husband and dog, and enjoying the outdoors.