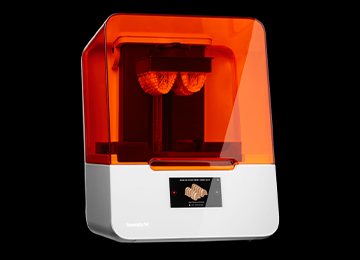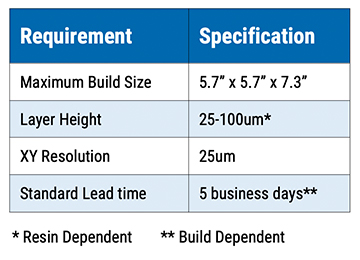 FormLabs Form 3B
How can we help you with your 3D printing needs?
Ronawk offers FormLabs Form 3B stereolithography resin-based 3D printer. The Form 3B is a general-purpose machine that offers a wide variety of compatible materials that touch upon the manufacturing, rapid prototyping, jewelry, design, and engineering industries as well as biocompatible resins such as surgical guides, splints, occlusal guards, and digital dentures.
The Form 3B SLA printer uses Low Force Stereolithography (LFS). LFS 3D printing uses a flexible tank and linear illumination to deliver incredible surface quality and print accuracy.
The Form 3B has an XY resolution of 25um and a layer resolution of 25-100um depending on resin type. The larger build platform (5.7″ x 5.7″ x 7.3″) allows for much bigger prints than average DLP printers.